Online Dating Tips for Men: Your First Message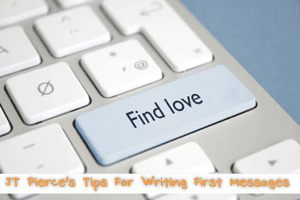 photo by UrbaneWomanMag
How do you write your first message to a woman?
This question has been coming up in my inbox a lot lately so I thought you'd appreciate it if I covered it here.
Over the last few months me and the guys I'm coaching have been experimenting with different ways to write a first message so it gets a response
We've tried everything from being cocky to being really nice. We've experimented with long emails and compared that to short messages.
We especially focused on the psychology that drives getting a woman to reply to your first message.
So with style, length and psychology in mind, here are our latest…
Online dating tips for men First Message
First of all length didn't matter all that much. A long thoughtful message got just as many replies as a 4 or 5 sentence message that got her interest up.
So, you might as well keep your first message fairly short. First of all, you don't waste time if she doesn't email you back.
Continue
{ 0 comments }