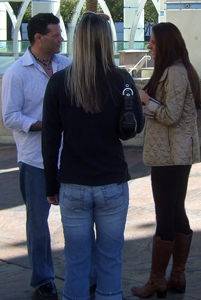 There is no better way to improve yourself and your success with women than by getting step-by-step coaching.
Any of these programs can take months, if not years, off the learning curve. You'll get the success with women you've always wanted in a fraction of the time it would have taken going it alone.
You can pick from a bunch of different options for personal coaching. They all give you the freedom to pick my brain for my best secrets. You'll get to work with me on specific things that YOU want taken care of right away.
This is the best way to successfully meet and attract women in the least amount of time possible. We'll take a look at anything and everything you want addressed and we'll make a plan of action.
And I'll keep you on track. If you're like me, you might need someone to go in with and keep you accountable. I'll be that person for you. I'll have your back as you create the person you want to become with women.
Here are your options for in-depth, personal coaching…
Online Dating
Online is a great place to meet women. But if you're just starting out or have a profile up that's just not working for you, this is a great option. I'll take you from choosing pictures to in-person seduction. Read More…
Email Coaching
This is your most affordable option for individual coaching. Email coaching is a great way to break through specific barriers or to get the right advice when you need it. Read More…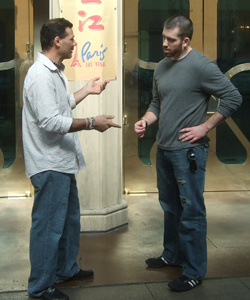 Email, Phone and In Person Coaching
I've recently opened this option up for guys who want to get incredible results really fast. It includes email, phone and in-person coaching. Only offered to friends in the past, this is the program you want you're ready for a personal transformation. Read More…
Intensive. One-on-one for 2+ days
This is an in-depth one-on-one either in Las Vegas or your hometown. If you're serious, and want serious results, there is no better way to change your life, basically overnight. Read More…