omen get 10-50 messages a day, and competition for the most desirable women is fierce. How do you make sure your messages stand out and get read... and responded to?
Well, writing that first email message can make or break you, and you've gotta get it right.
Do you worry that your message isn't going to measure up to the competition?
Do you want to know what these other guys say to women? How THEY do it?
Do you wonder what EVERYONE ELSE is saying?
Really, how do you know if what you're writing is actually "original" or if she's heard it million times before and you just THINK you're being smart? How do you make sure your message doesn't spout the same boring drivel?
Well, if you've ever wanted to know EXACTLY what guys say to women when they email, or wondered what kind of messages women get on online dating sites...
Then this is perfect for you because I "spied" on guys as they wrote emails to an attractive woman... Basically looking over their shoulder as they tried to seduce women.
Now You Too Can
Go Covert On Your Competition...
You see, I set up a "fake profile" of an attractive woman. I wanted to know what guys were saying. I wanted to see how my messages compared to theirs. And I wanted to know if there really were all these crazy men out there...
I wanted to see for myself what guys where saying to women. I wanted to know what these women knew, get inside their heads, and figure out how to make myself look better.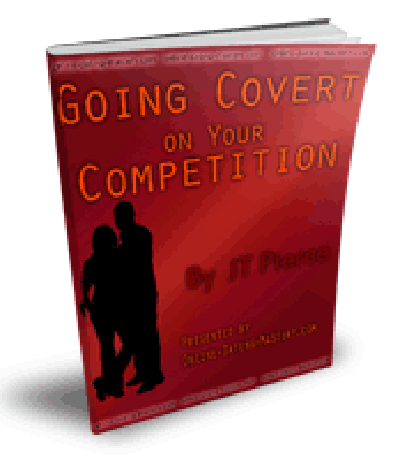 The results of this little "experiment" blew me away, and they will shock you too. You will discover...

How the best of these guys actually make women chase them right from the start.

The lame mistakes that 90% of these guys do that ruin their chances - so you can avoid those mistakes.

Exactly, word-for-word what the top 10% say to women... and how you can copy them and join their ranks.

See how pathetic guys sound when they try to be 'original'... and be sure not to make the same mistakes.

The way some women now 'code' their profile to see whether or not you've actually read it.
With this ebook you can see what women see. You'll be on the inside. You'll understand what she's talking about... and be able to laugh with her as someone who really "gets it".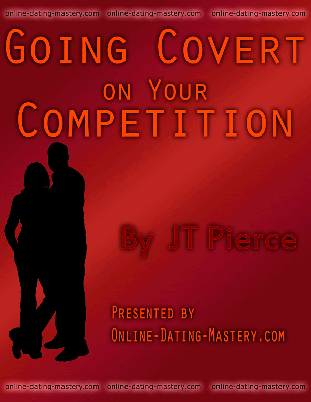 I spent HOURS writing this fake profile, filling out all the boxes, writing the about me, the interests, the part about what she wants in a guy... And I had to find a girl who would let me use her pictures for the profile. And setting up an new email account. THEN I took hours more to copy and paste HUNDEREDS of messages for you... every single one she got... you now have.
And if there is one "problem" with this, it's that there are too many messages... at least 1000. But, I wanted you to see the good, the bad, the ugly, and the great. Because there are some really good messages here. Emails that I've copied and are now part of my arsenal- and ones that you'll want to use as well.
Here's the bottom line: If you want to be on the inside with women and understad their world... if you need some ideas for good messages and you want to avoid the mistakes other guys are making... then this gives you REAL ideas that you can use immediately, within minutes, to start attracting more women.
For just $7, you get over an over the shoulder look as hundreds of guys write messages to "Emily"... You're going to discover what only women know about online dating... and you'll get messages that you can use yourself the minute you get your downloadable book. You'd be crazy not to invest in yourself. For the cost of a couple of gallons of gas, you're going to see how you can improve your online dating game.
Claim your copy right now!