re you tired of opening up your online dating inbox to find that not a single woman has sent you a message?
Not one... Again...
Do women look at your profile and never contact you?
Do you send emails, GOOD emails that show you read her profile, and STILL get no message back?
And does it seem like barely anyone even looks at your profile?
That's exactly how things used to be for me.
One day, I just got fed up. I decided right there to figure this online dating thing out.
I tweaked my profile until it got women to respond to me... I tested hundreds of headlines, profiles, and picture combinations for myself and later on my buddies to find out what worked...
We tested one headline, then another, then another, then another. We tested a picture,then another one, and another one, and then every possible combination of pictures...
We did this over and over and over with different headlines, pictures, jobs, hobbies, interests, and personality traits until we had the PERFECT way to word each description...
And in the process we tried hundreds of different profiles with thousands of variables until we were left with the ones that are now available to you...
This system for writing an online dating profile that got me, and over 220 other guys who have used it to:
Get between 1 and 4 messages from NEW girls every day
Find their dream girl
Date up to 3 different women a week and choose the one you want for a long term relationship
Get at least one wink, 'meet me', flirt, or 'kiss' every single day
Personally, I have used this system to date teachers, single moms, doctors, professors, nurses, corporate executives, cocktail waitresses, surgeons, models, dancers, artists, an actress.... and everything in between.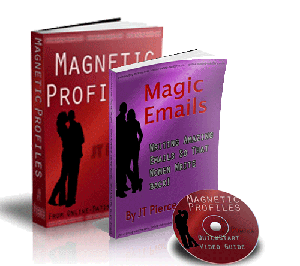 This is a fool-proof system that gives you EVERYTHING you need to put up a profile that makes women stop what they are doing, drop everything, and send you a message.

Copy and paste jobs, interests, hobbies, headlines, and personality traits.

The 3 profile pictures you MUST have if you want women to read your profile. (Hint, most women look at your pictures first, you want to get them EXCITED to read your profile... find out how inside.)

The 2 headlines that WORK. (If you think romantic, cute, funny, or 'catchy' headlines work, you NEED to see this.)

A great way to make your profile unique and interesting to women, yet so subtle that other guys won't even know what you're doing to copy it...

Tricks used by professional photographers that make you look taller, better looking and in shape... regardless of the truth. Knowing these secrets will make taking your profile pictures a breeze.

What a woman thinks as she goes through your profile... (the first thing she's going to check... and how she decides whether or not she wants to meet you.)
Because the profiles here did so well for guys, they asked me for copy and paste emails to send. So I updated the book to include:
Considerate "blow off" messages so you can let her down easy and still date her hot friends
Replies to women who contact you first
And even though you probably won't have time to search for women because you're too busy dating the ones who emailed you first, you also get emails if you want to make initial contact.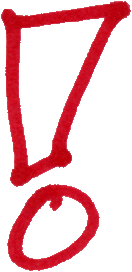 But, a word of warning...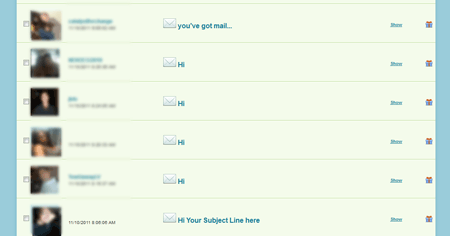 The only reservation I have about making this available to guys I don't know is that I don't want any women used or hurt because some guy misused my system.
The techniques and methods in this system work, and used the way I explain, they give you a lot of power over women.
So, you are on your honor to only use these methods to make the world a better place. I expect you to use the "campsite rule", which means you leave the women you meet better than they were when you got there.
If you can do that, awesome... I want you on board. If not, please do not invest in my system.
Still with me?
GREAT!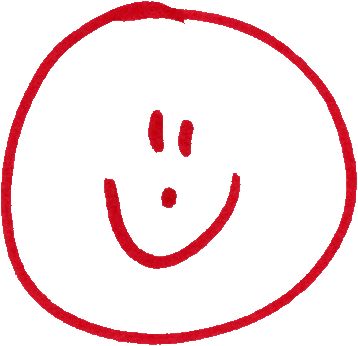 I think you're going to love this new system and I want you to be one of the first guys to have it.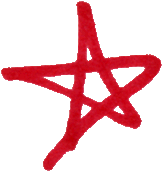 You also get an mp4 VIDEO that shows you exactly how to use the book. You simply go through the video and it will explain in detail how to use the system to get women emailing you overnight. This is the easiest, simplest way to meet women online.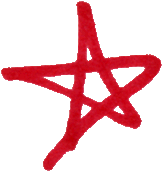 AND as an added bonus you get my brand new pdf book on sending first emails. This is a

value for

.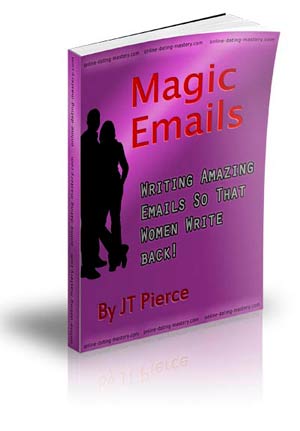 I'm REALLY excited to have this for you. Guys have been having more trouble getting women to respond to their emails than anything else. This ebook has copy and paste emails you can send that get women to email you back, even if you don't go through and make changes to your profile like I suggest in the book and video.
Here's the bottom line: If you aren't getting emails from women... or your messages go unanswered... AND you're ready to start enjoying the attention and company from multiple women as you search for that one special girl... I want you to take action right now.
For just $67 you get...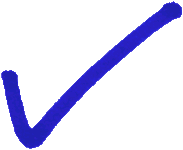 Your "paint by the numbers" system to easily and methodically create a profile that lets you meet one hot woman after another on any dating site... regardless of whether or not you are good looking or photogenic... and even if you flunked English class.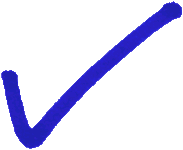 A QuickStart Video that shows exactly how to use the system to get women sending you messages overnight!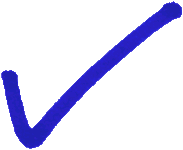 AND my new book on writing emails... a copy and paste system for sending messages that make women reply to you and want to meet you!
For less than a half a tank of gas, you're going to be picking and choosing the right woman for YOU.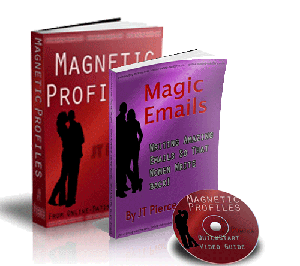 Get the system right now!

Click here if you're still unsure about ordering this tutorial