5 Mistakes Guys Make on Their Online Dating Profiles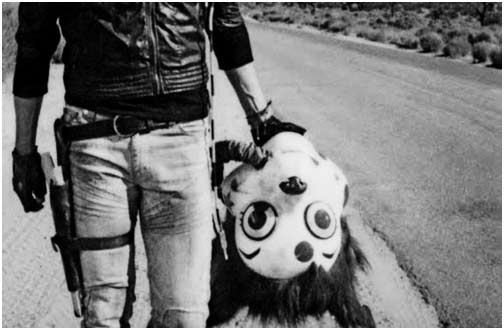 How to Make Your Profile Stand Out For All the Wrong Reasons
As I mentioned in the previous post, I'm fairly new at the online dating game. I'm not ready to settle down by any means, but I am interested in the prospect of finding someone I might consider letting stick around. And hey, it's been a year since my last serious relationship and sometimes a girl just needs to have a bit of intrigue in her life.
And as I promised, I would be spilling the beans on these online dating profiles. Not surprisingly, the first ones I came across made my skin crawl. I could feel my stomach turn as I metaphorically wanted to throw a drink in the face of so many men I was scrolling through. Actually, scratch that. Read the last sentence and cross out the word "metaphorically". That's better. So here, let me tell you how to instantly turn off any decent woman on the planet.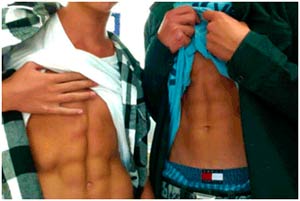 Show a picture of just your abs. No face, no smile, just abs. Or better yet, show one of just your penis. Are you picking up on the heavy sarcasm? Contrary to the egomaniacs of the world, women are not moths and men's abs are not porch lights. Do you really think I've never seen them before? Like a set of abs is such a rare occurrence that I absolutely must get my hands on the diamond set before me. How sad.
And for those guys who post a penis shot, I have news for you… it does nothing. That instantaneous blood rush you guys get from catching the site of a gorgeous pair of breasts? It's unique. Women do not get the same feeling of attraction when looking at a man's sagging scrotum… instead we get a slightly icky, "ew, I didn't need to see that" feeling. And a rock hard dick? Same violated feeling. The only time I want to see a hard member is if I'm the one who voluntarily made it that way. Having one displayed without a woman asking for it doesn't make her think you are good at sex, it makes her think that you're good at masturbating, which is even more depressing.
Misspell the majority of your profile descriptions. This completely baffles me. As harsh as this may sound, there's a homeless shelter about 10 minutes from my house… If I wanted to get together with an uneducated jackass I would just get in my car and head downtown.
We are not Junior High kids sending text messages. There is a difference between writing a profile and texting someone, and those need to be kept separate. A profile that starts off with, "i'm jus lookn 4a nice gurl2spend time w/…" is not cute or edgy, it's embarrassing and annoying. I'm not in junior high, I'm an adult woman, and I want a man, not some juvenile nitwit. Save the cute text talk for when I actually give you my phone number, but until then, write like an adult.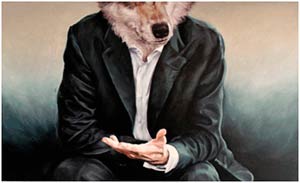 Say how much money you make. Let's get one thing straight here, there's nothing wrong with having a good job, and there's nothing wrong with being proud of the fact that you rake in the dough on a regular basis.
But throwing it a woman's face right off the bat says two things:
1. You have nothing else to offer I except your income level.
And 2. You think that's the only thing I'm interested in. Both are lame excuses. The greater part of the woman population, believe it or not, are not gold diggers. Sure we like to be spoiled once in awhile (who doesn't?) but you're missing one important fact: we are perfectly capable of supporting ourselves. Your money does not impress us. For all you know, we make more than you do anyway.
Lie. Sorry folks, but if you're lying before you've even met me, what makes you think I'd want to take things any further? Write your real age, your real job, and your real hobbies/goals. Finding out that the man I've been chatting with for a month isn't really a 32 year old fireman with a love of dogs, but is actually a 46 year old retiree with pet allergies is crushing. Maybe in my head I was thinking of sleeping with you, but once I see you in person the fantasy is gone. Just be honest up front, it makes everyone's lives a whole lot easier.