Breakdown of a 2nd online dating email message when the girl has dropped the ball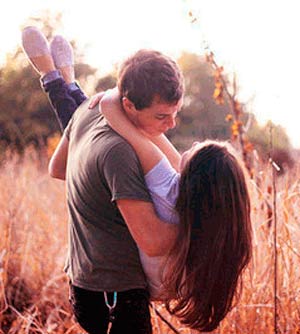 Okay, I got a bunch of messages from guys who wanted me to help them out based on the post from yesterday and the day before that on sending online dating emails.
(A lot of guys did, and if you haven't yet, what are you waiting for? I'm here to help.)
I'll post some of those online dating emails for you and today I'm going to do something even better for you.
I want to show you how me and one of the guys (Jason) who emailed me brought a woman back from the dead.
Okay, not really. But he thought it was dead with this girl because he wasn't reading her signals right. She responded to his first email, but he thought she was just being polite and about ready to bail on him.
We are going to pick up after she sent him a reply to his first message.
This is what I wrote him in an email:
Jason,
Okay, your mindset first. The idea here is that you are the prize. You are deciding whether or not she fits the criteria you have for someone you allow to date you. This is ALWAYS your mindset. You kissed her ass a little too much in your first message to her.
 
But… she's interested enough to at least reply to your message. That's step one. We are going to work on that in your next email, then go on in the same email to build a deeper connection, which is step two.
 
Your dualistic, sort of mysteriousness is going to work for you. When I saw your pictures and got the first emails you sent her with the sort of dark feel to it, I knew we were going to put a positive spin on your profile to play off that good/evil thing.
It makes you appear so much deeper. You need to keep going with this sort of opposite thing.
 
You want her to prove herself to you. Make her work for you, and try to prove you she is worthy of you. No other guy does this kind of thing, they all kiss her ass and tell her how pretty she is. By the way, do NOT tell her you think she's physically attractive. And do NOT tell her you like her.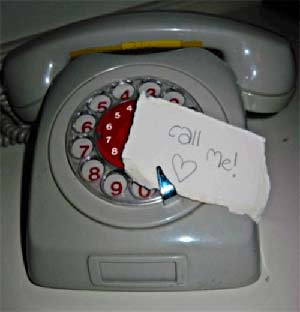 We're going to make her wait one more message before we ask her for her number. I considered doing it now, but I want her to really want you before you ask for it. It'll set your call up better.
 
Oh, and call her "Red" even though you have her name now. Nicknaming her makes it seem like you are already friends. When you call/text her later you can use that name so she knows instantly who it is and you don't look like an idiot say Hi, it's Jason from EHarmony.
 
Any questions you have about this, just ask. Send it tonight. That shit about waiting to send messages is just that, shit. We can do that later… maybe, but not yet. We need to hook her first.
Here's the message I wrote for him:
 
Hi Red,
 
Okay, I'm not sure if you're trying to seduce me here or not, but I refuse to let you have your way so soon. Interesting answers to my questions. 🙂 I'm impressed. You have some depth to you. You seem really kind, yet have your priorities straight and value yourself and your time. Nice.
 
I also get the feeling that that you're creative. You're a good read of people, knowing or feeling on an intuitive level what they need or want and responding to it so you can help them. I could be wrong, don't want to give you too much credit. 🙂 But you seem to read me well just from these messages.
Am I shy at first? Not very often, and if you're anything like who you are in these messages and in your profile, I think we'll be fine. And if you end up being some pimple faced 14 year old boy on his parent's computer, I'm going to be so irritated. 🙂 Oh, and can you cook if I do dishes? 🙂
 
Talk later. Jason
Now we wait…
He sent that last night, hopefully he will hear back from her today.
If so, I'll let you know how it goes for him in tomorrow's post (along with how you can write messages like this too).
Later- JT