Online Dating Emails 101:
How to write emails that get women to reply.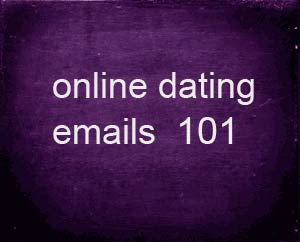 I just finished a complete copy and paste email system! This is the ultimate in getting women to reply to your messages. Hands down the best system in the world. It's called "Inbox Overload" because your inbox will be overloaded with messages when you use this system. Check it out here or by clicking on the image to the left.
It's incredibly frustrating when you send online dating messages to women and get nothing back. Not even a polite "No Thanks".
You write good messages that show you took some time — and no response.
So you say Screw it, and try sending the same message to 20 girls — nothing.
With women getting between 20-100 online dating emails a day from guys, you have to write messages that stand out.
Below are my best posts on writing online dating emails. Some are how-to, and some give you copy and paste messages that have worked for me and the guys I coach.
Not exactly…
How To Write Messages That Women
Reply To:
A good, but time-intensive first email. Response rates in early testing are around 50%
An excellent look at the messages 33 guys all over the world tested with over 100 women. (With audio and examples.)
An in-depth look at one of the best emails we tested.
Five tips for writing a first message.
An excellent example of a 2nd email to send if a girl doesn't answer your first message.
These next posts explain how to write your own messages so they connect with girls on an emotional level.
Using the principles in The Art of Seduction to hit attraction triggers.
An email I wrote for a client showing you WHY it worked so well.
For ALL my articles on writing good emails, click here.
There is more to come as we test more and more…
…So make sure you enter your name and email address to sign up for updates.
To Discover more about writing girls you meet on online dating sites, plus other great tips, sign up for the exclusive Online-Dating-Mastery newsletter.