Online Dating First Date Ideas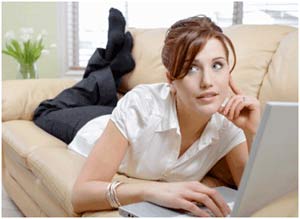 So you have your first date with a girl you met on an online dating site.
You know dinner and a movie is way over-rated, but what do you do and how do you set the date up so things go well…
Maybe so well that things end up in the bedroom.
But there are a few problems. One, girls want a date they can get out of quick if things don't go well. Two, they want somewhere public so if the guy turns out to be nuts, they feel safe. And three, they sometimes prefer day-time dates.

Now, just about every woman says she either WANTS or DOESN'T WANT to go have coffee. Whatever she says, don't have a coffee date and don't have dinner.
You want something active where the focus isn't on the two of you trying to make conversation. You want to do something together and get to know each other by hanging out.
I think the best dates are doing something that you enjoy. That way if the girl turns out to be a dud, at least you get to do something you like. Doing something you like has the benefit of you being excited, and excitement is contagious. Plus, if you are good at whatever it is you decide to do on the first date, it makes you look good because girls love confident guys.
Here are the best first date ideas I have specifically for online dating.
The Mini-Picnic First Date
This one seems so lame at first, but I have made a killing with this. All I do is suggest we have a casual meeting during the day. I tell her that I'll bring some wine, fruit and crackers, and she can grab something to snack on as well. I usually suggest chocolate.
You want to bring along some kind of distraction. By distraction I mean a dog, a Frisbee, a deck of cards or whatever. Chances are you won't do anything with those things, but it just feels good to have them there for some reason.
This date can be combined with the: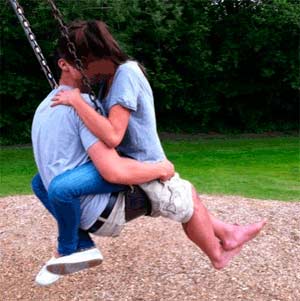 First date in the neighborhood park
This is a great first date. There is something about playing on the swings, going down the slide or playing that "Farmer Brown, Farmer Brown, let me down" game on the see-saw that brings women back to a more playful and carefree time of their lives.
It sets the stage for a relaxed relationship where she can just "let go".
Going to an amusement park on a first date
This is a great first date because you learn a lot about each other and it's just fun all on its own. I'd suggest only hitting the park for a few hours so you don't get too tired. Then transition to a light meal back to your place.
And here is Marlee's list of things you can mess up before you even get on your date.
I just found this on YouTube. It has some pretty good stories of online dating first dates.