WARNING: JT Pierce is on the warpath…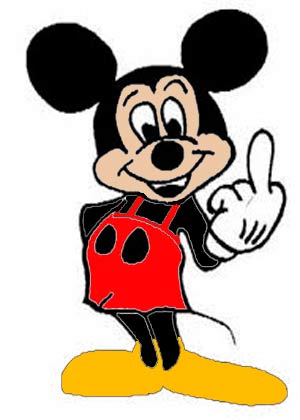 Okay, this post that gives you more of how men have been successful online is a follow up to the story about Ross. He's the guy who was having no success online dating, and now less than 2 months later, he's seeing 2 women at the same time.
This post is also another "fuck you" to a guy who told me that normal guys can't get women off dating sites.
Maybe I should back up and tell you the whole story.
I ran a special deal where I wrote guy's profiles for them for only 50 bucks. I ran it for about 2 hours and 8 guys replied to the ad.
Seven of them took the profile I wrote them AND followed my directions about when to put up the profile, what pictures to put up, and how to respond to the women who contacted them. All of them got dates in the first week after they did what I told them.
Except for one guy.

He decided that he was going to leave the pictures he had up… pictures I told him to change. And he chose not to follow my advice about how and when to put up his new profile.
I told him it wasn't going to work his way, and to do it the way I told him to or he wasn't going to get any responses.
And guess what?
I was wrong. Using everything the same except for the his profile I wrote him, 4 girls contacted him that first week.
One was really hot… but he screwed it up by telling her that he had a big dick in his second email to her.
Really? What an idiot.
So I tell him to put up different online dating profile pictures like I describe here, and for some reason he decides… again, all on his own, to put up a picture with no shirt on. DESPITE me saying specifically NOT to do that.
And guess what?
He got zero contacts from women for the next week.
Duh.
At this point he decides to tell me that the profile I wrote for him is the problem.
Are you fucking kidding me?
He had his profile up there for 2 1/2 months with only 5 girls contacting him and with the profile I wrote him, 4 girls contacted him in a week.
Now…
You know from reading the blog that I don't deal well with assholes. Guys who are jerks to me, someone who is helping them, is going to be worse to women.
And I only help guys who are good people and good to women. So I gave him his $50 back and told him he was on his own.
But for the next month he sent me at least an email a week telling me how lame online dating is and how normal guys didn't get any women off dating sites.
Now, this was toward the beginning of my "career" helping guys out, so I didn't have the 100's of success stories we now have.
But I did know there were 7 other guys in that group who were all happily dating women by then… Because they listened to me and did what I told them to do.
I told him how these other guys were doing great with the advice I gave them and for him to quit emailing me.
He continued to berate me and tell me how online dating sucks.
So, dickhead… if you're reading this let me just say once and for all, publicly, that THE PROBLEM IS YOU.
Because every other guy who I've worked with, and there have been over 200 now, are better people and doing better with women because of my help. Most of them within a week of using my advice are out on dates and getting laid.
And for everyone else reading this… I've gone on too long already… but at least I've vented. Thank you for bearing with me. 🙂 It's actually kinda fun, first and only time in over 100 posts that I've done this though.
Anyway, next post I'll give you another success story that you can use as an example for you to be successful online dating yourself.
Talk soon—JT